Sutton-on-Sea church to reopen after lightning strike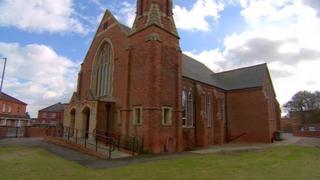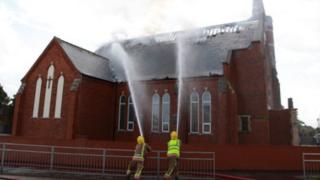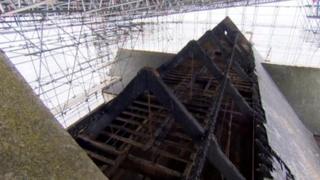 A church that was severely damaged after it was struck by lightning is to hold its first service in a year,
Sutton-on-Sea's Methodist Church, in Alford Road, Lincolnshire was hit by a bolt of lightning last June.
Timbers in the roof caught fire and caused extensive damage to the top of the building, and windows and furniture inside suffered smoke and water damage.
After £250,000 was spent on restoring the church, it opens again for its first service on Sunday.
The church had hoped to open in August but work had been delayed.
Since last year, services have been held in the nearby village of Trusthorpe.
Reverend Cecil Mundy said: "It was so devastating when I walked in after that fire. It just made us cry.
"It was a big job and some things just took longer than anticipated and needed more time but we are back now and it has all come to fruition.
"It looks so lovely now."
Worshipper Margaret Wood added: "It has been a test of faith. It has been an experience.
"But we have come out stronger and more united.
"It is lovely to be back worshipping where I live again."