Louth supermarket row site put on market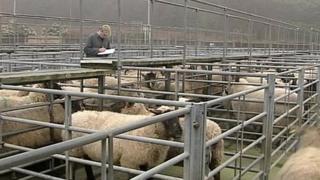 A development site at the centre of a fierce debate has been put on the market.
The future of the Cattle Market in Louth has provoked arguments over whether it should become the town's first large-scale supermarket.
Some campaigners felt such a move would harm nearby independent shops.
East Lindsey District Council leaders said they would carefully review any bids and seek approval from the full council before agreeing a sale.
In recent years the council has been approached by a number of developers interested in the site off Linden Walk.
Louth 'long-term'
This prompted the commissioning of an independent review which said the land could be worth up to £12m.
Now the council is to invite bids from interested parties.
But independent councillor Jill Makinson-Sanders criticised the decision.
"I understand it but I don't necessarily think it is the right one for Louth and that is what I am interested in, in the future of Louth in the long term," she said.
"Council officers move and councillors come and go but my family come from Louth, my family still live in Louth, I have got grandchildren here and I want the best for my home town."
Council leader Doreen Stevenson said there was a long way to go before any deal was agreed.
"The site will go up for sale, interested parties will be invited to make their bids to us," she said.
"But it will all be subject to whether the council, and it will be a full council decision, decide to go down that route and of course it will need planning consent."