Football violence: Man charged after clash in Lincoln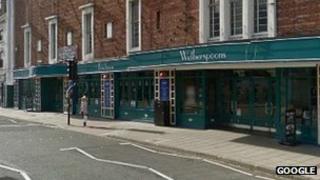 A 29-year-old man from Hertfordshire has been charged with violent disorder after football fans clashed in Lincoln.
Twenty-one people were arrested after a disturbance inside the Ritz pub in Lincoln on 6 October 2012.
So far 12 people have pleaded guilty to violent disorder and four others are due to go on trial in November.
The man, from Hemel Hempstead, is due to appear before magistrates in Lincoln on 29 October.
Last month, police appealed to football fans to help trace a man suspected of involvement in the disturbance, which PC Andy Pearson, of Lincolnshire Police, described as "shocking and totally unacceptable".
He said: "Two rival gangs clashed, one from Lincoln and one Luton. These are not football fans, they are simply hooligans.
"It is essential that we send out a clear message to hooligans - you are not welcome in Lincoln."
During the disorder, furniture and glasses were thrown and two women were treated for minor injuries from flying glass.