Teenager held over baby death treated in hospital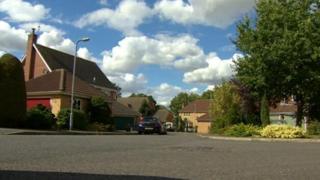 A 16-year-old girl who was arrested in connection with the death of a newborn baby in Lincolnshire is receiving hospital treatment.
The body of a baby boy, whose death was caused by choking, was found at a property in Baston last Thursday.
Police have started a murder investigation, but will not be able continue questioning the girl until she has recovered.
Anyone with information about the case has been asked to contact police.
A post-mortem examination revealed the baby's death was caused by an obstruction of the airway.
Lincolnshire Police spokesman Tony Heydon said: "She has been interviewed but things have slowed down somewhat because her treatment takes precedent."
He added: "If anyone thinks they can help our investigation, I would urge them to get in touch with us as soon as possible."
Details of the suspect's treatment have not been disclosed.