Leicestershire rail bridges to close for £70m upgrade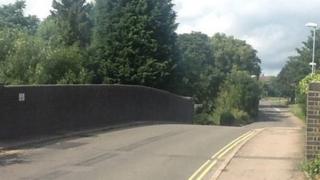 Two Leicestershire rail bridges are closing to traffic for three months, as part of a £70m upgrade of the track.
Station Street bridge, at Kibworth and The Square bridge at Newton Harcourt will close from 9 September to 13 December to enable Network Rail to rebuild them.
The new bridges will enable trains to pass through at higher speeds and allow the tracks to be electrified by 2019.
Network Rail apologised for the disruption.
'Fit for electrification'
Rachel Lowe, media relations manager, said: "We need to rebuild these bridges slightly bigger so trains have room to move underneath."
She said fast-moving trains tilted sideways as they passed over curved sections of track and the size of the new bridges would accommodate this movement.
She added: "While we're there, we're making sure these bridges are fit for electrification because we know that's coming soon.
"We're doing the work once, we're doing it properly and then we'll get out of the way.
"We have worked closely with the local highways time in planning this and have made sure there are diversions in place."