Sutton-on-Sea church to reopen after lightning strike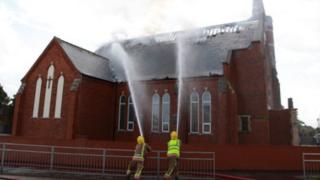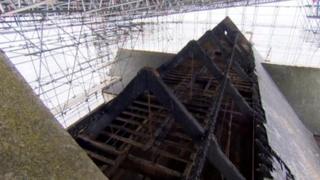 A church badly damaged by a lightning strike on the Lincolnshire coast is set to reopen.
Sutton-on-Sea's Methodist Church, in Station Road, was hit by a bolt of lightning last summer.
Fire crews put out the blaze but the timbers in the roof caught fire, causing extensive damage to the top of the building.
The restoration work, which cost about £250,000, meant services had to be held in the nearby village of Trusthorpe.
The Reverend Cecil Mundy said: "It's been a difficult time and we've lost touch with the people of Sutton-on-Sea.
"Even though we've been worshipping a mile or so out of town, it's still that loss of contact with your local community."
Work is now under way to remove the scaffolding from the building and Mr Mundy expects to hold the first service since the fire in early October.
"It will be a real time for celebration," he said.