Norbert Dentressangle blaze: Investigation due to start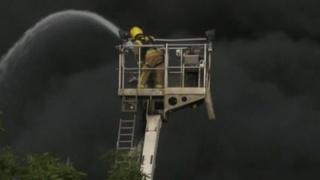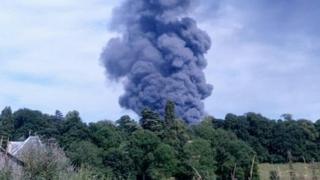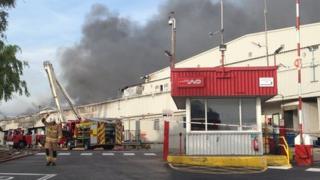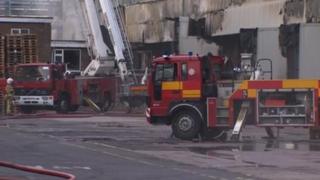 An investigation is due to begin into the cause of a huge fire at a food storage plant in Lincolnshire.
The blaze erupted on Monday afternoon at the Norbert Dentressangle site on Burton Lane in Easton, near Grantham.
Eyewitnesses said smoke from the fire at a pet food store could be seen from Boston - over 30 miles away.
At its height, about 70 firefighters dealt with the blaze, helping to prevent it spreading to nearby cold stores.
Fire service group manager Shaun Taylor said: "We still have about 20 people on site making sure that the fire is out and the site is made safe."
He added a steel warehouse building had been "substantially damaged" by the fire.
There have been no reports of casualties.