Lincoln to get its own Monopoly board game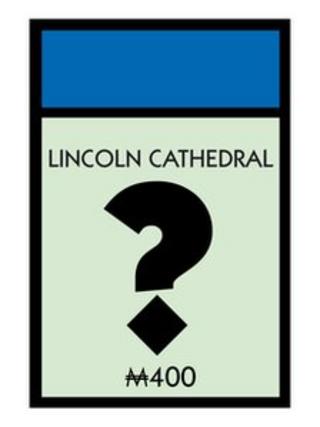 A new version of the board game Monopoly will be based on the city of Lincoln.
Residents have been invited to vote for the 22 landmarks which will feature on the customised board.
Manufacturers Winning Moves UK officially launched the special edition of the game at Lincoln Castle on Thursday.
The board game will also feature Community Chest and Chance cards customised to the local area.
The game's development director, Peter Griffin, said the city deserved its own edition.
Heritage and community
"Many cities around the world have a Monopoly board so why not Lincoln?" he said.
"We will be looking at a number of factors - the sense of heritage, the sense of community and whether this place has got a selection of landmarks. Lincoln wins on all of those factors."
From Thursday, residents can vote on which landmarks should be on the board via a dedicated phone line and through Facebook.
Monopoly was first released in the US in 1935 and is now available in 43 different languages.
It is expected the Lincoln version will be available to buy from October.