Boston shop owner admits selling 'dangerous' cigarettes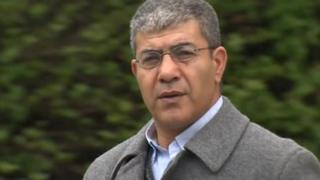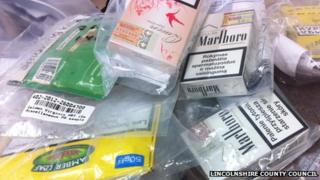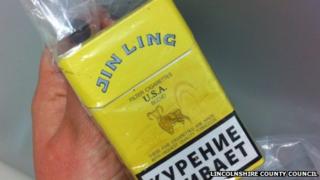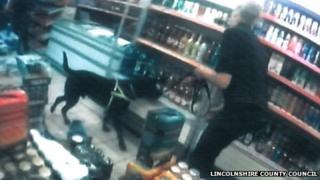 A former shop owner has admitted selling "dangerous" cigarettes, in a landmark case brought by Lincolnshire Trading Standards.
Shapoor Atiqi, 46, who ran Boston Food and Wine Centre, pleaded guilty to eight offences, including the sale of non self-extinguishing cigarettes.
Last year, this type of cigarette was linked with the death of a Spalding woman in a house fire.
Trading Standards said "these cigarettes were of particular concern".
The defendant also admitted selling tobacco with non-English labelling and trademark offences, in what Trading Standards described as the first case of its type in the UK - a prosecution brought for selling unsafe goods relating to cigarettes.
He received 270 hours of community service and was ordered to pay more than £5,000 in costs.
'Cracking down'
Boston Magistrates' Court heard that more than 3,480 cigarettes and 0.4kg of hand-rolling tobacco were seized from the shop last July.
Emma Milligan, who led the investigation for Trading Standards, said: "Mr Atiqi had almost 1,000 Jin Ling cigarettes. Jin Ling is an illicit brand of cigarette, not made to European standards - and therefore illegal in Europe.
"We believe this type of cigarette caused a local house fire in Spalding in which one person died, and during the course of the inquest the coroner raised serious concerns about the sale of illegal cigarettes in the area. [This is] why we have been cracking down on sales of this product."
Keiron Davey, of Lincolnshire Fire and Rescue service, said: "Legal cigarettes are now designed to go out if they are not repeatedly smoked, for example if they are left burning in an ashtray, or the smoker falls asleep.
"They have thin bands of paper or 'speed bumps' at intervals down the length which ensure the cigarette goes out if the smoker does not regularly inhale from it."