Pam Mansfield's exotic animal sanctuary faces big bills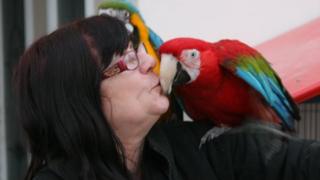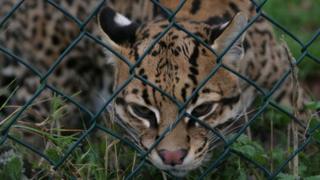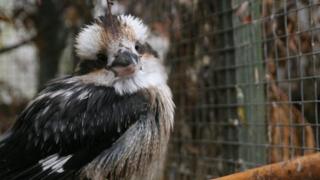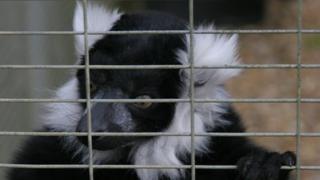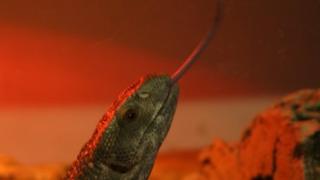 Everyone is worried about the rising cost of heating bills as winter draws in. But spare a thought for Pam Mansfield who has to keep 350 exotic animals warm and fed.
At the Exotic Pet Refuge, in south Lincolnshire, Mrs Mansfield is ready to take in any kind of animal imaginable, from skunks to llamas, meerkats to alligators and everything in between.
It leaves her with an electricity bill of £1,500 a month and a rapidly mounting food bill.
In addition to the heating bills, each week she spends about £100 on 2,000 chicks for the animals.
The owner also spends about £60 a week on rabbits for the big cats and other animals at the sanctuary get through 50 mice and 20 rats.
But Mrs Mansfield would not have it any other way - in fact it is the only way she has known it, setting up the sanctuary about 35 years ago with husband Mel in her back garden.
Since then she has expanded and now has about four acres of land surrounding her home in Deeping St James in the Lincolnshire fens.
"I can't see my life being any different. I've been doing this since I was 26 and I'm 62 now," she said.
"I can still see myself out there feeding the animals with my Zimmer frame."
In the 1970s, Mrs Mansfield and her husband, who has since died, were in a pet shop belonging to a friend, when a man returned a Burmese python.
The shop could not take it back and the owner was threatening to throw it in the river until she stepped in and offered to take it off his hands.
Mel built a snake house and the couple never looked back.
Walking around the grounds now, Mrs Mansfield is greeted by calling monkeys, purring lynxes and even a rattling porcupine.
They recognise her and come to the edge of their cages to be petted or fed a treat.
The sanctuary owner never set out to own weird and wonderful animals.
She said: "I would much rather see these animals where they should be. It makes me mad that people are irresponsible and take these animals out of the wild.
"But it's difficult, most of the animals were bred in captivity and have never known the wild.
"They are too easily available. They might look cute and cuddly but they don't always stay that way."
Abandoned and unwanted
She has an alligator who was being kept in the bath. The owner claimed he thought it was a lizard and did not know it would reach such a size.
And many more come from couples splitting up and neither having the space nor the inclination to keep the animal.
Others still come from zoos which are closing down, including the porcupine, who was unwanted on the Isle of Wight.
Where possible, the sanctuary releases animals back into the wild but it is not always feasible.
As well as a buzzard who refuses to leave and an abandoned squirrel, Mrs Mansfield has two pigs, possibly wild boar, which were bought by a council-house tenant thinking they were micro-pigs.
The centre became a registered charity in the 1990s which helps with fundraising, but money remains tight.
Last year it cost £65,000 to run, up from £45,000 just a few years before.
She is helped by a handful of volunteers and her son, Darren, who is ready to take on the mantle if his mother ever feels the urge to retire.
But for now, Mrs Mansfield is more than happy to continue the work.
"There are days when I get up and I really don't want to go outside - it's so cold," she said.
"But when I get out there I love it."