Legionella bacteria found at Lincoln sheltered housing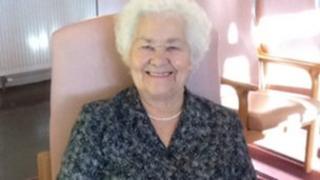 The bacteria which can cause a fatal lung infection has been found in sheltered accommodation in Lincoln.
Legionella, which can lead to Legionnaires' disease, was discovered in the water system at St Botolph's Court, which has 51 elderly residents.
The city council said bottled drinking water and alternative bathing facilities had been provided.
A chemical clean of the water system is expected to take 36 hours. No cases of infection have been reported.
'Concerned families'
John Bibby, the city council's director of housing and community services, said: "The health and well-being of our residents is the council's highest priority.
"We understand that they and their families will be concerned, but we have taken these steps to ensure the health of all those living in St Botolph's Court."
One of the residents, Wynn Arnold, said: "I wasn't worried - the staff here have been fantastic.
"They've brought water - more than we want - the only inconvenience would be showering.
"But we just have to get a bottle of water and put it in a bowl."
She added: "If you've been through the war you can do this."