Internet blamed for rise in Lincolnshire fuel thefts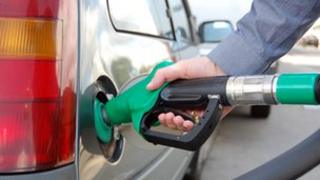 Online maps and satellite images are being blamed for a rise in fuel thefts in parts of Lincolnshire.
Haulage firms and farmers in the county say thieves are increasingly using maps and images on the internet to find where trucks and drums of oil are being kept in yards.
Staff at haulage firms in the county said they were taking extra measures to protect their fuel.
Lincolnshire Police said the problem was becoming as bad as metal thefts.
Richard Rainthorpe, from Rainthorpe Transport Ltd in Grantham, said in some incidents thieves had stolen full tanks of petrol while vehicles were stood in the yard.
He added: "People are looking on maps online and can see our yard. They can see there is a little lane on one side and a field on the other and are using the maps in various ways to target businesses and farms in the countryside."
'Extra precautions'
James Newall of Lincolnshire Police said: "This is a real issue at the moment. It is no surprise that people do research online to highlight businesses that do have tanks and homes with heating oil tanks.
"There is a huge amount of information out there these days and we have just got to accept that.
"Fortunately there is a huge amount we can do and are doing in this area. Work is being done behind the scenes and there have been a lot of arrests."
Mr Newall advised businesses and residents to consider fitting extra alarms, security lighting, or CCTV cameras to deter would-be thieves.
Phil Odling, from NFU Mutual in Spilsby, said the problems had forced many farmers to keep their tanks in alarmed buildings and many were "taking extra precautions to make sure that access was as restricted as possible".