Moscow bomb inquest: died 'unlawfully'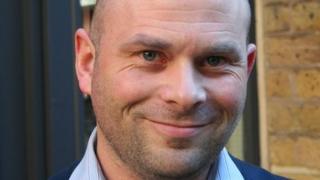 An inquest into the death of a Briton in a terrorist attack in Moscow has found he was unlawfully killed.
Gordon Campbell Cousland, of Lincolnshire, was caught in a bomb blast at Domodedovo airport's international arrivals hall
Thirty-five people died and over 100 were hurt in the blast in January 2011.
At the inquest at Lincoln Cathedral Centre on Tuesday, coroner Stuart Fisher concluded Mr Cousland, 39, died as a result of an act of terrorism.
He said he would have died quickly.
One witness attended the inquest, Louise Etherden, who was a colleague of Mr Cousland.
Ms Etherden said she arrived on a later flight and was due to meet him in the arrivals hall.
She described how she could see smoke as she went through passport control and tried to call him on his mobile.
The coroner extended his sympathies to the family of the analyst - from Scredington near Sleaford - including his daughter who was six months old at the time of the attack.