Pierre Barnes: French island body is missing boy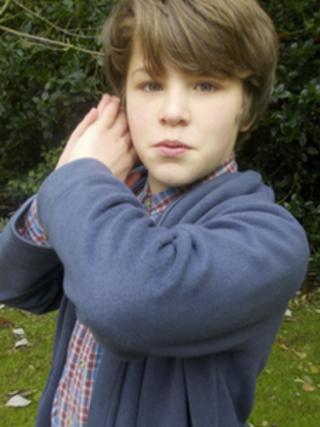 Police searching for a 12-year-old British boy who went missing on a French island have confirmed a body found on Thursday is his.
Pierre Barnes, from Grantham in Lincolnshire, disappeared on Saturday while exploring Porquerolles on his bicycle during a storm.
French police said a tag sewn into a rugby shirt he was wearing had his name on it.
Officers also used photographs to confirm his identity.
The body was discovered in deep water about a mile from where rescuers had earlier found the boy's bike and one of his shoes.
His family has been informed but they have yet to formally identify the body.
'Sense of closure'
A search team, involving divers, sniffer dogs, police and local volunteers, had been looking for Pierre on the small Mediterranean island.
He had gone missing while out exploring a few hours after arriving for a half-term holiday with his family.
His father, Stephen Barnes, had said finding his son's body would offer the family a sense of closure.
A post-mortem is due to take place later to establish whether he died from drowning or from falling from a cliff.
The family have said Pierre will be buried in the family tomb in a village on the outskirts of Paris.
The Archdeacon of Lincoln, the Venerable Tim Barker, said his thoughts were with his parents and three siblings, Zoe, 17, Desmond, 15, and Clemence, 13.