Pierre Barnes: Body found in island search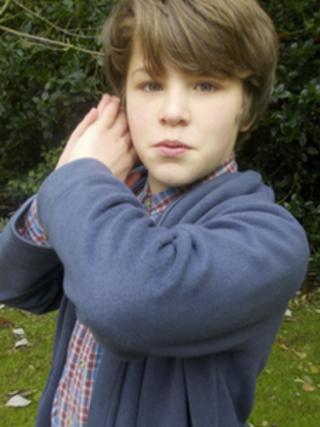 Police searching for a 12-year-old Lincolnshire boy who went missing on an island in France have found a body.
Pierre Barnes vanished on Saturday while cycling on Porquerolles, hours after arriving for a family holiday.
The prosecutor in charge of the investigation, Xavier Tarabeux, said he was sure the body was that of Pierre.
The boy's father, Stephen Barnes, said the body was found in deep water close to the spot where Pierre's bike was discovered.
A post-mortem examination, due to take place shortly, should also establish whether he died from drowning or falling from a cliff.
Broken chain
Mr Barnes said: "I feel as though it will bring an element of closure and for that we should be grateful."
Pierre, from Grantham, had been cycling when a storm swept on to the island, which lies off the south coast of France.
Mr Barnes said: "Police have spoken to my wife twice in the past hour. They say that the body is in a distressing condition. I believe it will be Pierre."
Mr Tarabeux said: "We are sure it is Pierre. There will now be an autopsy and we expect the results soon, perhaps tomorrow or Saturday."
Speaking in the UK, Mr Barnes said the body had been taken to the mainland, where he was expecting to identify his son.
Pierre's bike, together with one of his shoes, was found with a broken chain about 3km from the holiday home his family were renting.
Search teams scoured the island and Mr Barnes said at a news conference on Tuesday that the response from people in France had been "overwhelming".
Mr Barnes said he had given up hope of finding his son alive, but said the family hoped to find his body.
Pierre had been on holiday with his mother and three siblings, Zoe, 17, Desmond, 15, and Clemence, 13.
Zoe has described her younger brother as "a little eccentric, bright and clever".