Pierre Barnes search effort continues on Porquerolles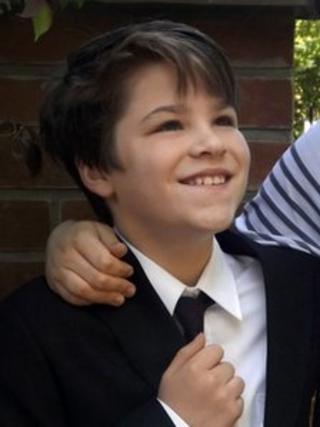 Divers and extra dogs have been brought in to help search for a 12-year-old British boy who has gone missing on an island in the south of France.
Pierre Barnes, from Grantham in Lincolnshire, vanished during a storm on Saturday evening while exploring Porquerolles on his bike.
He had been wearing a rugby shirt and a robe, worn like a "superhero cape".
Rescuers found the bike and one of his shoes on a path about 3km from the holiday home his family were renting.
Pierre disappeared just hours after arriving on the island for a half-term holiday with his family.
'Strong solidarity'
Investigators said they had ruled out abduction, as there were no boats leaving Porquerolles when Pierre disappeared.
Search teams will now focus on crevices and caves where Pierre might have sought shelter from strong winds, as well as ponds and pools he could have fallen into.
Senior police official Nathalie Bakhache said the whole of the Mediterranean island, located close to Toulon, would be covered with search dogs.
She added search specialists from mainland France had also joined the hunt, alongside people who live on the island.
"People here are linked with a strong solidarity, so on their own they decided to help the family search for the boy," she said.
"We are going on with all the means we can gather to find this boy."