Absconded prisoner: Police hunt Lee Cyrus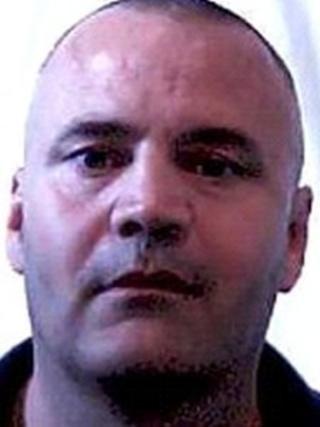 A convicted robber who failed to return to a Lincolnshire prison while on day release is being hunted by police.
Detectives have warned the public not to approach 47-year-old Lee Cyrus, who is also known as Ivan Leach.
Cyrus, from Preston, failed to return to North Sea Camp open prison in Boston on 9 October. It is thought he could be in the Tayside area of Scotland.
He is described as white, around 5ft 11in and stocky with cropped hair and brown eyes.
A police spokesman said: "We would ask members of the public to be vigilant and not to approach him but report any sightings to the police.
"Any information members of the public can provide could be crucial to apprehending this man."