Man dies after falling from boat in Boston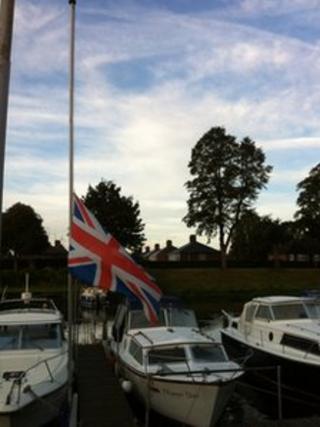 A 25-year-old man has been found dead in a river after falling off a boat in Lincolnshire.
The man, who has not yet been identified, fell off the boat at Witham Bank West near the Boston Motor Yacht Club early on Sunday morning.
Underwater search teams recovered a man's body from the River Witham at 08.45 GMT, a police spokeswoman said.
A post-mortem examination will take place and the coroner has been informed.
The police spokeswoman said: "We have had underwater search teams there and sadly have recovered a body of a man from the water."