Future of Lincoln shopping bus to be considered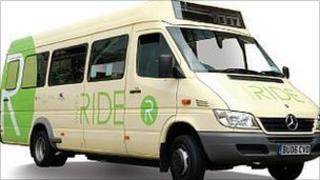 A bus service which links shopping areas in Lincoln could be reduced to save money, the city council has said.
The authority said it needed to find ways to cut the cost of the 12-stop service, which links the uphill and downhill shopping areas in the city.
Ideas being considered include raising fares, reducing the number of stops or reverting to a six-day service.
The City of Lincoln Council said it would discuss options with passengers during a summer consultation.
The service, which was started in 2001, is expected to cost the authority up to £65,590 in the next financial year after funding from the Lincoln Business Improvement Group came to an end.
The council's Neil Murray said: "The Walk and Ride bus is a very important service and we will do everything in our power to secure its future as we know it helps to support the local economy."
Mr Murray said no decisions would be made on the service's future until the consultation had been concluded.