New Sleaford road will attract investment, says council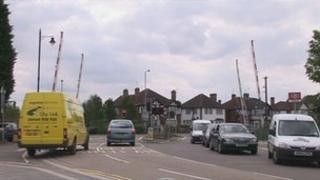 Plans to build a new road in a Lincolnshire market town have been approved despite claims it will increase congestion.
North Kesteven District Council said the Sleaford road scheme would make way for a new supermarket and regeneration of the Bass Maltings.
The authority said the scheme would attract £100m worth of investment.
But opponents claim the closure of a railway crossing to make way for the road will lead to traffic delays.
Eddy Double, chairman of the Sleaford Civic Trust, said he was concerned the road would make conditions "worse than they are now".
He said the trust welcomed the development but was concerned about the closure of the Southgate railway crossing and the increase in the number of traffic light-controlled junctions.
Principal planning officer Phillip Rowson said it was a difficult proposition but said the scheme was vital to the regeneration of Sleaford.
He said the new Tesco store and development of the Bass Maltings would create about 1,000 new jobs in the town.