Boston river body find treated as murder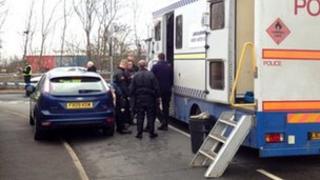 The death of a man whose body was found in a Lincolnshire river is being treated as murder, police have confirmed.
The body was discovered in the North Forty Foot Drain, in the Wyberton West Road area of Boston, on Wednesday.
Lincolnshire Police said the man was thought to be a Polish national and officers were trying to confirm his identity and trace his next of kin.
The cause of death has not yet been revealed.