Exotic birds escape in winds from Old Leake garden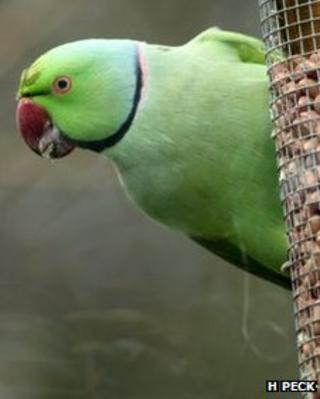 Eight exotic birds in Lincolnshire have escaped after the recent strong winds across the country.
The seven yellow cockatiels and one green ring-necked parakeet flew away on Thursday when the aviary was blown down in a garden in Old Leake, near Boston.
Owner Dianne Davison, who caught one cockatiel before it also flew away, said the birds could not cope in the wild.
"Because they can't feed themselves they would just die," Ms Davison said.
"One of them is a green bird with a little red ring round its neck and the others are yellow cockatiels."
Ms Davison has asked people in the area to look out for the yellow and green birds.