Lincolnshire Police's chief constable set to retire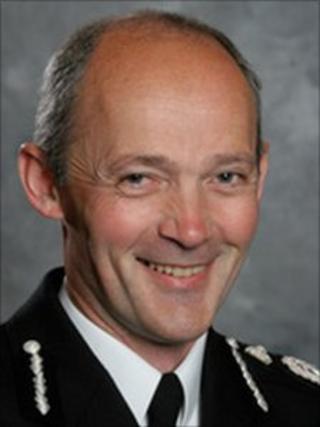 Lincolnshire Police's chief constable has announced his intention to retire.
Richard Crompton joined Lincolnshire Police in August 2004 as Deputy Chief Constable having worked in Cumbria and Devon and Cornwall.
Mr Crompton said his decision to retire in April was prompted by "personal and professional" reasons but primarily it was the right time for someone new.
In April more than 500 civilian roles will be outsourced from the county force to private security firm G4S.
According to a statement from Lincolnshire Police, Mr Crompton believed that stepping down in April as the contract with G4S begins, would allow "fresh leadership" for the force and "the opportunity to shape and develop that crucial relationship".
Mr Crompton became Lincolnshire's chief constable in June 2008 and is currently the spokesman for heritage crime for the Association of Chief Police Officers.
The deal with G4S is estimated to be worth about £200m. The company will be responsible for the operation of the force control centre, HR, training, finance and custody.
The 10-year contract is the first of its kind to be let by a British police authority and is expected to lead to savings of £28m, G4S said.
The force needs to cut £20m from its budget over the next four years.