Lincoln anti-social street drinking clamp down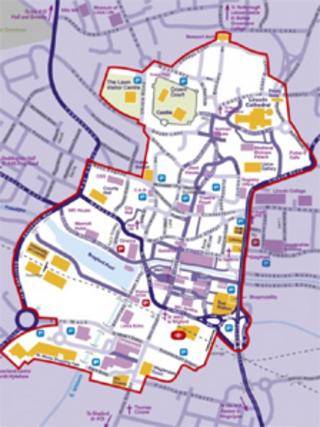 Extra powers to tackle anti-social drinking on Lincoln's streets have been given to the police.
A designated public place order (DPPO) has been granted by the City of Lincoln Council.
The order gives Lincolnshire Police the power to ask people to stop people drinking alcohol if think they are causing a nuisance.
It covers an area between Newport Arch, St Mark's Shopping Centre, Broadgate and the Brayford Bridge.
Councillor Fay Smith, from the City of Lincoln Council, said: "This is a problem in our city centre and is a negative image for people to see when they come to Lincoln."
Those who refuse to comply with officers who ask them to stop drinking or hand over alcohol could be issued with an on-the-spot fine or arrested.