Immigrant rise in Boston prompts calls for more money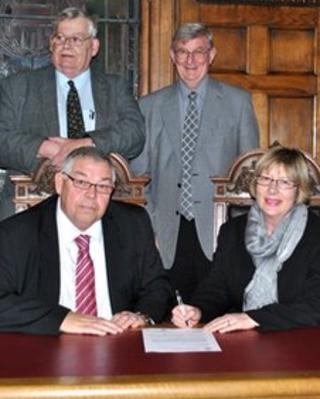 A Lincolnshire MP is being urged to press the coalition government to give Boston more money to deal with the impact immigration has had on the town.
Boston political leaders have put their case for improved funding in a signed letter to Mark Simmonds, Conservative MP for Skegness and Boston.
Town officials have previously argued the money they have received was not in line with the increase in population.
Mr Simmonds is set to meet ministers to discuss the town's concerns.
The letter talked of the "significant impacts and strains" placed on Boston services due to what it described as a "rapid and significant" population change since 2004.
They believe the population of the area has been greater than official statistics have indicated and as a result funding received has not been enough.
In October, Boston resident Dean Everitt agreed to postpone a march protesting against the arrival of an estimated 9,000 foreign workers in the town over the past few years.
Peter Bedford, Conservative leader of Boston Borough Council, was one of the politicians who signed the letter.
"We feel as a council that we need to do more work with migrant leaders and of course our own Boston people to bring everybody closer together," he said.
Mr Simmonds is due to have talks with senior government ministers including Communities Secretary Eric Pickles and Health Secretary Andrew Lansley about the pressures the rise in population has put on the community.
Councillor Helen Staples, leader of Boston District Independents, councillor Paul Kenny, leader of the Labour Group, and councillor Richard Leggott, spokesman for the Independent group, also signed the letter pushing Mr Simmonds to get more funding due to the increase in people living in Boston.