Michael Hewerdine: Family appeals for help to find body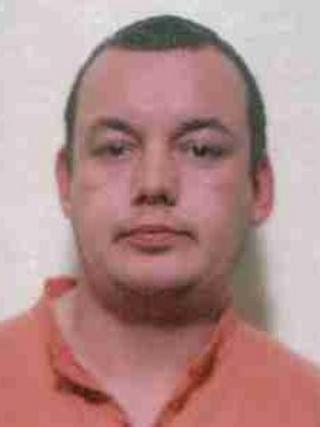 The family of a Lincolnshire man who police believe was murdered 15 years ago has appealed for help to find his body.
Michael Hewerdine, 32, from Ruskington, went missing on 21 November 1996 after leaving his home to meet people in nearby Sleaford.
Police said prior to his disappearance he had told friends he was extremely concerned for his safety.
Mr Hewerdine was last seen alive in Ruskington at about 19:00 GMT.
He was wearing a black three quarter length padded leather coat, green shirt, blue or black jeans, dark coloured boots and a leather belt with a large gold coloured buckle.
Family appeal
His family said the unemployed father of one was a well-known face around pubs and bookmakers in Sleaford and Ruskington and would often cycle the four miles between his home village and the town.
A murder investigation began in 1999 following a case review by police.
Mr Hewerdine's sister Madeline Judd said: "When he first went missing I was forever looking at people and thinking is that him?
"But as the years have gone on and we've been told that he's been murdered we've had to accept that he's not coming back.
"I think there are people out there who know what has happened to him and I would appeal to them to just let us know where his body is."
Mr Hewerdine was described as 5ft 9in tall, of medium build with short dark brown hair when he went missing in 1996.
Although several persons have been arrested and interviewed, his body has not been located.
Police said it was believed he had connections to the criminal community in the area.
It is known that at the time of his disappearance his home had been checked by friends and that lights and heating remained on in the house.
He had also left his pet dog unattended during the time, indicating that he had intended to return home.
Det Ch Supt Heather Roach, of Lincolnshire Police, said: "He was clearly fearful on that evening of who he was going to meet - we don't know where that was - and there has been absolutely no trace of him since that time."