Council asks for help to run Lincolnshire's youth clubs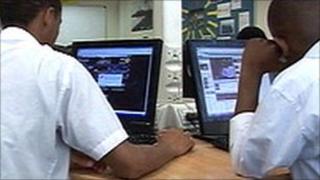 Volunteers in Lincolnshire have been asked to step in and help run the county council's 40 youth clubs after cuts in funding.
The Conservative-led authority is currently paying for youth centres to open only one night a week.
But it said it wanted to encourage communities to do more to provide their own services.
Opposition leaders said the council should be investing in young people, not cutting back.
The county council is planning to cut its £3m youth services budget by 65% over the next three years.
Community help
Councillor Patricia Bradwell, member for children's services, said the council had been forced to make cuts and wanted the community to be more involved in such services.
She said: "We are paying for centres to open one night a week but many others are getting their act together and are doing more.
"At the end of the day we're in a predicament where we have to save money, but we need to be positive about this - we still have youth workers, many councils have just said, 'no more youth work'."
Labour councillor John Hough said: "I think it's a scandal - they've slashed the youth service by 70 per cent and we've had over 300 experienced and trained youth workers kicked out and made redundant.
"You've got these incredibly valuable places lying empty when we've got thousands of 14 to 18 year olds out of work - we should be investing in young people, not cutting back."