Payout for ex-Lincolnshire NHS chief Gary Walker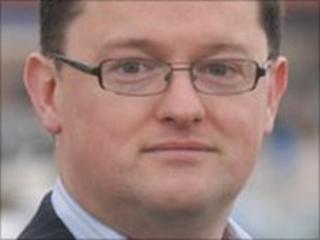 The former chief executive of the United Lincolnshire Hospitals Trust has accepted a payout ahead of an industrial tribunal.
Gary Walker, 40, was pursuing a claim of unfair dismissal against the trust after being sacked in February 2010.
Mr Walker said he was asked to "compromise the safety of patients in order to achieve government targets" and made the claims public.
In a statement, the trust said an "amicable" agreement had been reached.
The full statement read: "The parties have reached an amicable resolution of the differences between them. We cannot comment any further."
The trust declined to reveal details of the settlement.
Mr Walker said previously: "This is not about money, it is about a principle that patients come first and politicians are putting pressure on hospitals all across the country to hit thousands of targets that have led to patients dying such as [is] the case in Mid Staffordshire."
Following Mr Walker's claims, an investigation began and the results were published in the Goodwin Report in October 2009.
The trust said it had been cleared of any wrongdoing.
Mr Walker became the £150,000-a-year chief executive in 2006.