The Butterfly and Wildlife Park in Long Sutton to close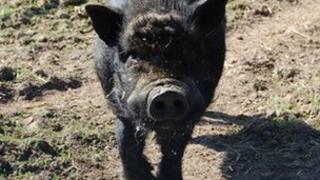 A Lincolnshire wildlife park is to close because of rising costs and a fall in visitor numbers.
Owners at The Butterfly and Wildlife Park in Long Sutton, which first opened in 1987, said it had been a "very difficult decision to take".
Michael Croft, who has run the site since 2007, said the park had seen a "dramatic" drop in visitors, from 52,000 to 35,000.
The park will continue to operate until August 2012.
Mr Croft said the park, which currently employs 10 full time staff and a further 20 seasonal staff, will continue to trade to allow time to find new homes for the animals and for the staff to look for other jobs.
He estimates that it will cost between £50,000 and £80,000 to keep the park open until the end of the summer season.
'Sad situation'
Mr Croft said: "It will give us time to think what we are going to do and allows time for people to find other jobs .
"We have poured a great deal of money in to it and unfortunately have had to keep putting money in just to keep it going for the last four years," he said.
"It was a very difficult decision to make, an emotive decision, but financially a fairly easy one because we have run out of money - it's a sad situation and we have fought hard, but we can't do it any longer."
The Butterfly Wildlife Park in Lincolnshire, which first opened in 1987, is home to butterflies, reptiles, insects, birds of prey and other animals.