Lincolnshire police chief defends Spalding custody suite closure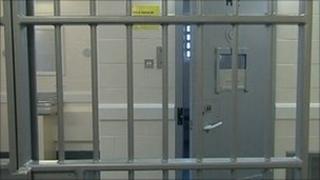 Lincolnshire police has defended the temporary closure of one of the force's custody suites.
Chief Constable Richard Crompton said Spalding custody suite, which shut on 3 October, would stay closed for three months to save money.
Anyone arrested during the trial period would be sent to Boston, 15 miles (24km) away, or Grantham, 32miles (51.1km) away.
Lincolnshire Police is aiming to save £6.7m by April 2012.
'No change to services'
"In an effort to save money and protect police officer and support staff posts, we are embarking on the trial closure of the Spalding custody facility," Mr Compton said.
He said the force's service to the public would not change and he would reassess the decision if there was a negative impact from the closure.
"People can be reassured that although the trial is being undertaken in order to assess the potential to make financial savings, this must be done without any detrimental effect to our operations," Mr Crompton added.
"If there are any unforeseen negative consequences, we will look again, and if need be, return to the current situation."