Posters warn migrants of drink-driving in Lincolnshire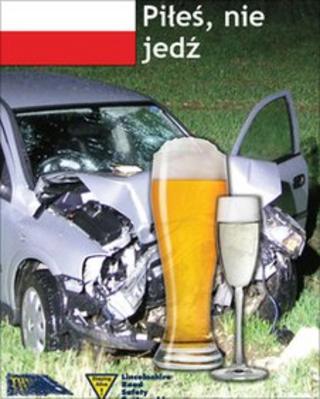 Eastern European migrants are being warned of the dangers of drink-driving with a poster campaign in Lincolnshire.
A road safety group said migrants were involved in a third of alcohol-related accidents, despite only making up 1% of the working population in the county.
Posters written in Polish, Lithuanian and Latvian will be put up in the South Holland area on Thursday.
Neighbourhood police teams will also deliver leaflets to work places, bars and shops frequented by migrants.
John Siddle, from the Lincolnshire Road Safety Partnership, said: "This is probably one of our hardest groups to reach.
"Growing up in Britain we know we're allowed a small amount of alcohol and we're save to drive on that.
"We're not sure that foreign drink drivers have had any of this education throughout their lives. Now we're here and providing it."