Firms to bid for £200m in Lincolnshire police work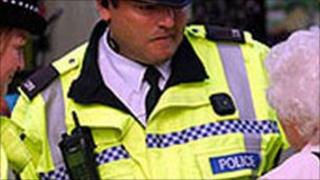 Five private firms have been chosen to compete for work at Lincolnshire Police worth as much as £200m over the next 10 years.
Lincolnshire Police Authority said the five firms would supply services such as custody provision and IT services.
The force has already cut 70 officers from its staff and could lose another 60 in the next three years, with about 100 support jobs also under threat.
The authority needs to cut £20m from its budget over the next four years.
£2bn total
The authority said it was the widest range of services to be offered to the private sector in a single contract by any UK police authority.
The shortlist includes joint bidders Capita/Bluelight, Serco/Logica and Steria/Reliance Security as well as Northgate Information Solutions and G4S.
Some of the other services that could be outsourced include human resources, finance, fleet management and control room services.
Lincolnshire Chief Constable Richard Crompton said: "This is a really exciting opportunity to save considerable sums of taxpayers' money whilst transforming the service that the public receive from Lincolnshire Police."
It is estimated that the total amount of police work to be outsourced in the UK could reach £2bn over the next decade if other forces follow Lincolnshire's lead, the police authority said.
The force will chose one overall bidder to run the outsourced services, a police authority spokesman said.