Police officer and scout leader 'predatory paedophile'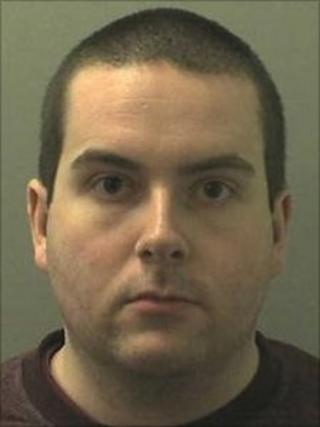 A police officer and scout leader who led a double life as a "predatory paedophile" has been jailed indefinitely.
Ex-Lincolnshire Pc William Wright persuaded young boys to send indecent photos via the internet and sexually abused members of his scout group.
The 24-year-old admitted a total of 32 charges at Lincoln Crown Court.
He was given an indefinite sentence for public protection, with a minimum term of three years and 10 months.
However, he was told he will only be released when he no longer poses a danger to children.
Wright, known as Andy, pretended to be a teenage girl on social networking sites.
He was arrested when a mother noticed "disturbing" messages on her son's Facebook account and called police.
'Deep-seated paedophilia'
After being bailed, he returned to his native Northern Ireland and committed further offences before being remanded in custody.
Wright, formerly of Townhill Lane, Bucknall, Lincolnshire, admitted six counts of sexual assault, eight of inciting a child to engage in sexual activity, one of attempting to incite a child, one of inciting a teenage girl to engage in pornography and 11 of making indecent photographs of a child.
He also pleaded guilty to three charges of possession of indecent photographs, one of taking an indecent photograph and a further charge of distributing indecent photographs.
The offences involved victims, aged between eight and 17, and occurred between September 2007 and April 2010, the court heard.
Judge Sean Morris described Wright as a man with "deep-seated paedophilia tendencies", and said the sheer number of offences and his determined nature meant he had to be the subject of an indefinite sentence.
'Clever and calculating'
Det Supt Guy Collings of Lincolnshire Police said the "dangerous predatory paedophile" manoeuvred himself into positions of trust that gave him direct access to children and young people.
He said: "Wright is a clever, calculating and devious individual. He was able to present the outward image of a plausible, decent person to both the scouts and Lincolnshire Police, not to mention many other people that he met.
"He also used modern technology to lure children and young people into his web via the internet."
Wright, who studied forensic science at Lincoln University, joined Lincolnshire Police in January 2009, but resigned from the force that December after being arrested two months earlier.