Lincolnshire 'ideal' for street light wi-fi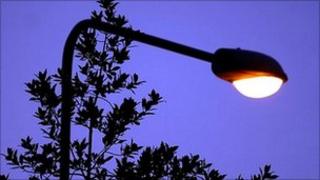 Street lights in Lincolnshire could be used to distribute wireless broadband signals because of the flat landscape.
Network solutions company Inkspotwifi has been holding talks with highways bosses over the proposals.
Street lights have already been used as part of wi-fi networks in Swindon, and similar plans for London have been backed by mayor Boris Johnson.
Lincolnshire County Council's highways scrutiny committee has recommended that further discussions take place.
Co-director of Inkspotwifi, Alex Cliff, said: "In Lincolnshire we can use the street lights rather than buildings to distribute the signal. Wireless needs line of sight and Lincolnshire is an ideal place".
At a meeting on Monday, the committee heard that the equipment would use the street lights' electricity supply, but that Inkspotwifi would be responsible for the energy used by their equipment.