Court cuts confiscation bill of Steven Gerrard 'fixer'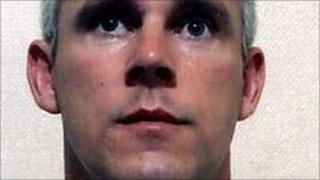 An underworld enforcer who was said to have saved footballer Steven Gerrard from a gangster has had a £41,000 confiscation bill cut on appeal.
John Kinsella was convicted of taking household goods in a raid at a haulage yard in Grantham, Lincolnshire in 2006.
Kinsella, 46, who is serving a sentence of 11 years and three months, was also made the subject of a confiscation order to compensate the raid victims.
The Court of Appeal in London has cut Kinsella's bill to £10,250.
'The Psycho'
Kinsella, of Mile End, Liverpool, was one of four men caught as they fled the scene of the robbery. The stolen goods were never recovered.
Kinsella won support during his 2008 trial from the father of Liverpool and England star, Steven Gerrard, who said Kinsella had stopped a gangster known as The Psycho from terrorising his son in 2001.
Paul Gerrard said in a letter sent to court in 2008 that Kinsella had helped them when the gangster had threatened to shoot the footballer in the legs.
At a subsequent confiscation hearing, it was ruled that Kinsella's benefit from the crime was the full value of the goods taken and the £41,000 confiscation order was made.
Giving judgment, Lord Justice Moses, Mrs Justice Dobbs and Judge Gerald Gordon said the judge had not approached the confiscation case correctly.
Since there was not enough evidence to say that Kinsella had benefited from the full value of the cargo, it would be fair to divide the proceeds between the four men, Lord Justice Moses said.