New plastics facility 'will double recycling'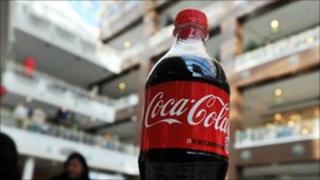 A planned recycling facility in Lincolnshire will more than double the UK's ability to re-use drinks bottles, according to the government.
ECO Plastics has entered into a partnership with Coca-Cola Enterprises Ltd (CCE) to build the £15m plant at its site near Gainsborough.
It will allow the UK to process 75,000 tonnes of polyethylene terephthalate per year, up from 35,000, said CCE.
Defra called the scheme "an innovative blueprint for the future".
The project is part of a 10-year joint venture between the two companies, which will see ECO guarantee an annual supply of recycled plastic to CCE.
CCE, which is contributing £5m towards the project, said the facility would allow the firm to hit its target of including 25% recycled polyethylene terephthalate (PET) in all its plastic packaging in Britain by 2012.
'Carbon footprint'
Simon Baldry, GB managing director of CCE, said: "Our investment in this project with ECO Plastics will start to address the recycling challenges in this country.
"British PET bottles will be recycled for re-use in packaging that will be sold from the shelves of British retailers."
The new plant is expected to be up and running next year and will create 15 jobs during the construction phase and up to 30 new jobs once it is operational.
Defra waste minister Lord Henley said: "This investment builds on the public's enthusiasm for recycling and will make it easier for them to buy recycled plastic products such as the famous Coca-Cola bottle.
"It more than doubles the UK's ability to turn used drinks bottles into new ones, which reduces the carbon footprint of every bottle made, compared with using virgin material."
PET is a type of plastic used most commonly used for bottled water and fizzy drinks.