MEP Roger Helmer defends Twitter gay comments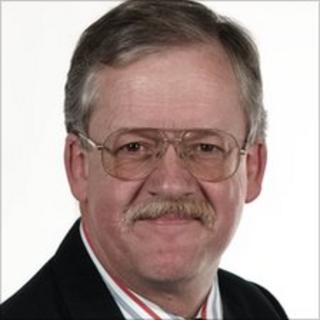 An East Midlands MEP has been condemned by campaigners for suggesting homosexuality could be treated as a mental health problem.
Roger Helmer used his Twitter page to compare people who undergo sex-change operations with gay people who seek therapy to become heterosexual.
The comment has been condemned by gay rights group Stonewall and some users of the social networking site.
The Conservative MEP said he was just defending the rights of gay people.
Mr Helmer tweeted: "Why is it OK for a surgeon to perform a sex-change operation, but not OK for a psychiatrist to try to 'turn' a consenting homosexual?"
A Conservative Party spokesman said: "We do not condone this sort of language."
Stonewall spokesman Jonathan Finney said: "It's disappointing that an elected representative seems to be supporting so-called gay therapy treatments, which are entirely discredited.
"What lesbian and gay people need is equal treatment by society, not misguided treatment by a minority of health professionals."
Mr Helmer, MEP for Leicestershire, Lincolnshire, Nottinghamshire, Derbyshire and Northamptonshire, said: "I am always surprised by the instant indignation of a strident minority.
'Right to advice'
"I am making a comparison between a lifestyle choice of a homosexual who would prefer not to be a homosexual and a lifestyle choice of a woman who would prefer to be a man.
"All I am saying is that homosexuals have a right, if they want to do so, to seek professional counselling and advice - I have not suggested homosexuality is something that needs to be cured."
Labour's leader in the European Parliament, Glenis Willmott, called on Prime Minister David Cameron to distance his party from Mr Helmer.
She said: "The Conservative Party chose Roger Helmer as a political candidate.
"We need to hear from the Prime Minister whether he considers these statements to be appropriate for someone elected on a Conservative Party platform."
David Miller, chairman of Just Lincolnshire Equality and Human Rights Council, said: "We are not talking about a man in a pub with an opinion, we are talking about an elected MEP representing every member of that constituency including gay, lesbian and transgender people."
"What he has said is offensive."