Utterby crash death road 'still not safe'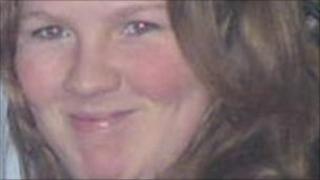 The family and friends of a teenage girl say not enough is being done to improve safety on the Lincolnshire road where she was hit and killed by a car.
Lisa Burton, 14, was fatally injured on the A16 at Utterby, near Louth, in February 2009 after getting off a bus.
Her mother Julie Ward said improvements recommended by the coroner at an inquest last year are taking too long.
The county council's highways department said a pedestrian crossing should be in place by November.
Every day about 15,000 vehicles use the stretch of the A16 where the crash happened.
The speed limit is 50mph, but residents living nearby have complained that many drivers exceed it.
At the inquest 12 months ago, coroner Stuart Fisher recorded Lisa's death as accidental but recommended a crossing and pull-in bus stop be built.
The schoolgirl's friend Sue Hodgett said: "We have been told that there will be a refuge at the other end of Utterby, which is some iron bars at the other end of the road.
'Progress made'
"So far they haven't appeared. We know they've improved some visibility on the end of Church Lane and they've installed flashing signs which say 40mph or 50mph, but our argument is that 40mph or 50mph still kills
"There are a dozen houses on this side of the road, on a busy road where children still have to cross."
Lisa's mother added: "Somebody is going to die like Lisa did but nobody wants to listen."
Paul Coathup from Lincolnshire County Council's highways department said progress has been made to improve safety in the area.
He said: "We've been in significant dialogue with the parish council to ensure that what we're proposing to do meets their satisfaction and we've been in discussion with an adjacent landowner in order to buy additional land required to widen the road to give us room to put in a pedestrian crossing.
"I'm really pleased to be able to say, and to give some comfort to Mrs Ward, that we fully expect to commence those works this year, probably about November."
The speed limit on the A16 was "appropriate" for the location, he added.