Sale secures Lincoln's Theatre Royal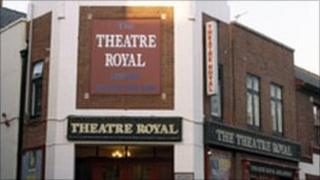 A Lincoln theatre which struggled after losing council funding could benefit from new investment after the city council secured the sale of the site.
The Theatre Royal lost more than £170,000 in grants last year.
The freehold to the Grade II listed building has now been sold to the management company who have been running it since early this year.
About £500,000 has now been earmarked to improve both its interior and exterior, the council said.
The theatre was built in 1897 and has been owned by the City of Lincoln Council since 1976.
Ian Dickens from ID Entertainment said: "I'm delighted to have this opportunity to develop the theatre even further and would like to thank the council for their co-operation and support.
"We have already invested over £1m at the theatre and this great news gives us the security we need to continue our development work - giving the people of Lincoln a theatre to be proud of."