Car park vaccination centre to open in Melton Mowbray
By Amy Phipps
BBC News, East Midlands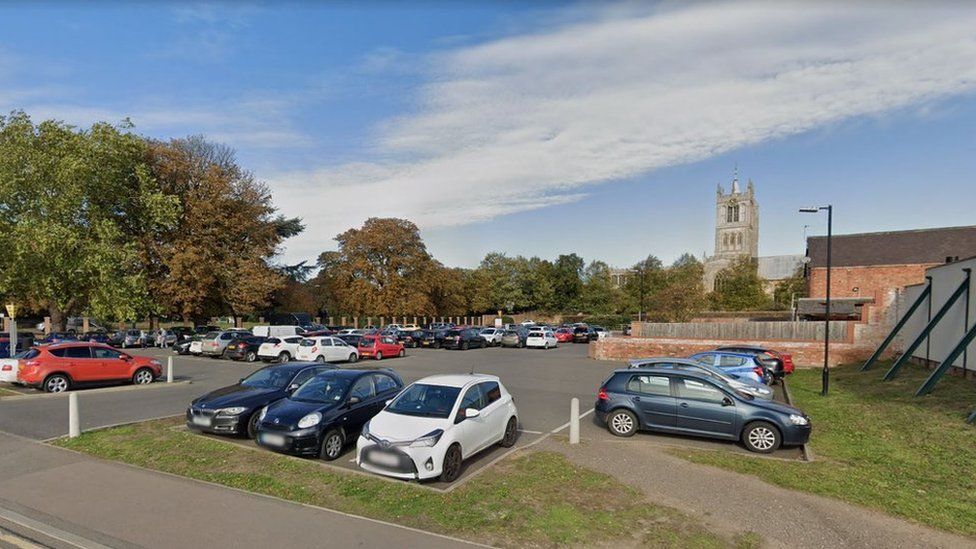 A new walk-in coronavirus vaccination centre is opening in Melton Mowbray.
The centre at Burton Street Car Park will replace the clinic at Melton Sports Village and offer jabs every Wednesday and Saturday.
Local health bosses said it came at a time when Covid rates were rising rapidly.
They have urged families, including children, to get vaccinated so the virus does not spoil summer plans.
The number of people infected with coronavirus in the UK has more than doubled since the start of June.
The sudden surge in infections has been put down to two mutated forms of the Omicron variant known at BA.4 and BA.5.
Dr Caroline Trevithick, from the Leicester, Leicestershire and Rutland Integrated Care Board, said: "We're really pleased to be able to offer this new facility, in a central location, which we hope will be really convenient for people to pop in and get the vaccine.
"No appointment is needed, you can simply walk in.
"Covid rates are rising rapidly and we strongly encourage families, including children aged five and over, to get vaccinated so that Covid doesn't spoil their plans for the summer."
Related Internet Links
The BBC is not responsible for the content of external sites.