MP Alicia Kearns condemns PM's Partygate account as 'misleading'
By Greig Watson
BBC News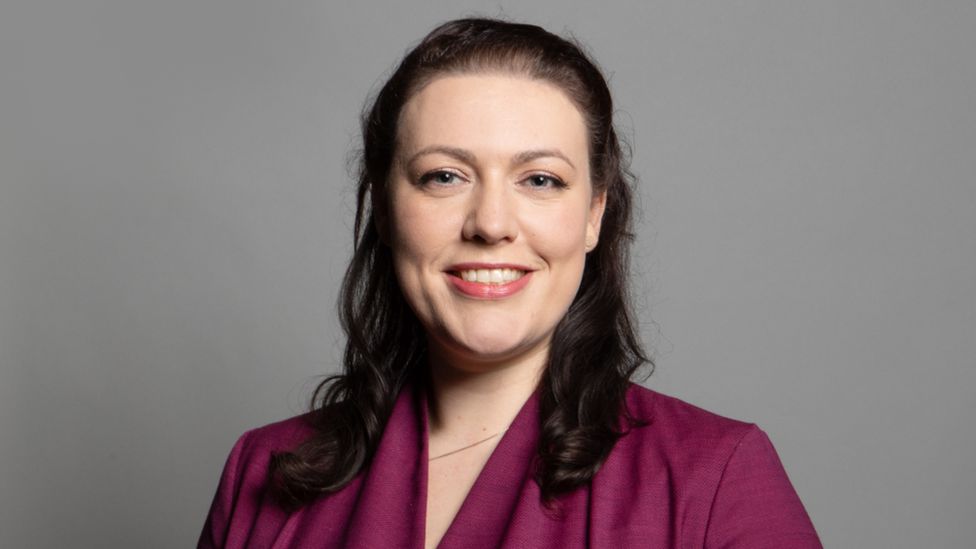 An MP has said Boris Johnson's account to Parliament of lockdown parties was "misleading".
Alicia Kearns, who was elected as Conservative MP for Rutland and Melton in 2019, put out the statement in response to the Sue Gray report.
Ms Kearns said the Prime Minister was "complicit" in parties held at No 10 while some people could not say goodbye to dying relatives.
She reiterated her stance she no longer had confidence in his leadership.
Civil Servant Sue Gray investigated 16 events at Downing Street among which the police found multiple breaches of Covid rules during the pandemic.
Her statement, posted on Facebook on Friday, said: "It is wrong that families were banned from saying goodbye to their dying loved ones, whilst the prime minister was complicit in the holding of many goodbye parties for his staff, which we now know displayed a complete disregard for restrictions and were complete with vomiting, fighting and bullying.
"I can only conclude that the Prime Minister's account of events to Parliament was misleading.
"If he did not know about the culture of parties, then this is because he failed to ask the questions necessary, or has chosen not to since last October.
"Those around him clearly did not advise a policy of being honest and transparent with the British people."
Ms Kearns added: "My position remains unchanged since January, and the prime minister continues not to hold my confidence."
Related Internet Links
The BBC is not responsible for the content of external sites.