Woman harassed by Claudia Webbe MP denies misleading court
By Alex Smith & PA news agency
BBC News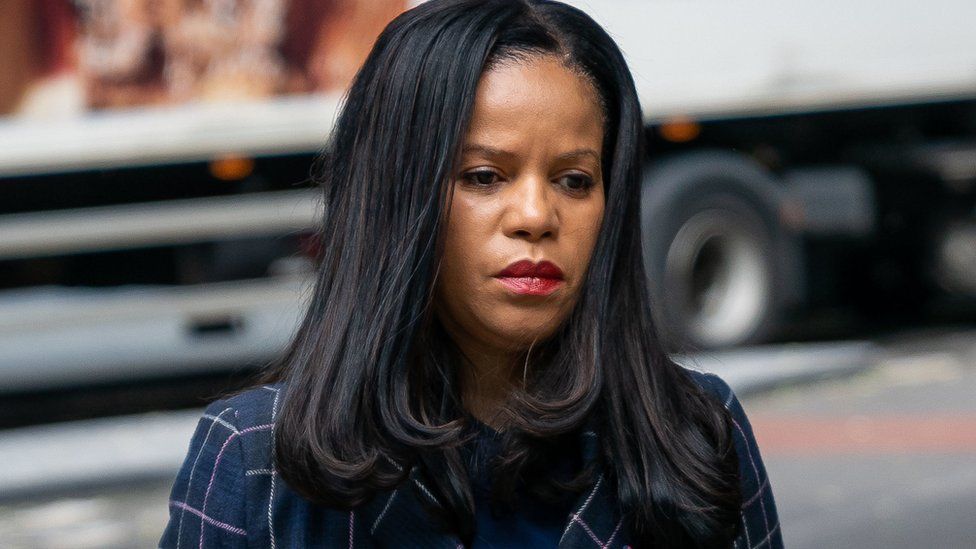 A woman who was harassed by MP Claudia Webbe has denied misleading a court about the extent of her relationship with the politician's then partner.
Webbe, 57, is appealing against her conviction at Southwark Crown Court.
The court heard Ms Merritt's phone had been examined by police since the trial, revealing sexual messages between her and Lester Thomas.
Helen Law, representing Webbe, suggested a "glaring omission" in Ms Merritt's accounts in police witness statements and evidence in court was that "you and he were having sex".
Ms Merritt admitted having sex with Mr Thomas between March 2017 and July 2020.
"Mr Thomas and I talked about sex a lot," she said. "Other people would talk about fashion, we would talk about sex.
"May I also add I'm single, not him, and I have done nothing illegal."
Ms Law suggested Ms Merritt's evidence at Webbe's trial that Mr Thomas was just a "good friend" could have been "misleading to the court", and said: "Your phone download showed you had lied."
Ms Merritt said: "I had not lied about having sex with Mr Thomas. No-one asked me in the magistrates' court.
"The basis of this whole thing is not based on my sex with Mr Thomas, it is based on being threatened and being harassed by Ms Webbe."
The court heard Webbe made numerous calls to Ms Merritt in a campaign of harassment between September 2018 and April 2020.
The appeal hearing was told last week Ms Merritt called police and said "I have been threatened by a public figure with acid", but received 17 further phone calls lasting 14 seconds or less from Webbe after the MP was warned by police to stop contacting her.
Webbe told the hearing she split up with Mr Thomas in March this year after learning of the messages he had shared with Ms Merritt.
"I had no idea about the relationship between Michelle Merritt and Lester Thomas, that this relationship had been going on throughout the entire time of my relationship with Lester," she said.
"Therefore I was shocked and could not deal with that."
Labour, which confirmed Webbe had been expelled from the party, has said it will push for a recall petition to force a by-election if she does not quit the Commons.
Related Internet Links
The BBC is not responsible for the content of external sites.