Colin Pitchfork: Double schoolgirl murderer can be released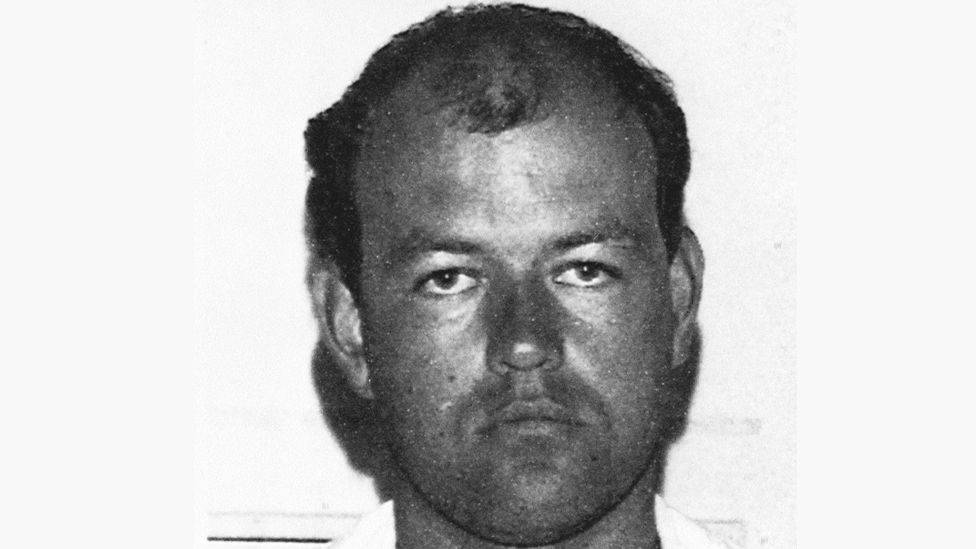 A double child killer who was the first murderer to be convicted using DNA evidence can be released, the Parole Board has confirmed.
Colin Pitchfork, 61, was jailed for life for raping and murdering 15-year-olds Lynda Mann and Dawn Ashworth in Leicestershire in the 1980s.
Pitchfork has spent 33 years in prison - he was last denied parole in 2018.
The Parole Board said it was satisfied Pitchfork was suitable for release, which is subject to conditions.
"Parole reviews are undertaken thoroughly and with extreme care. Protecting the public is our number one priority," a Parole Board spokesman said.
The decision is provisional for 21 days, the spokesman added.
In a document explaining its decision, the Parole Board said at the time of the offences, Pitchfork had been someone who thought "about sex a lot" and used "violence and excessive force" and "sex to demonstrate power and control over women".
He also struggled to cope with anger, loneliness and had a willingness to "seek revenge".
But in prison, the Parole Board said he had taken part in several courses to address his behaviour and the panel heard Pitchfork's "behaviour in custody had been positive and had included extensive efforts to help others", including learning skills to help disabled people.
The panel concluded: "After considering the circumstances of his offending, the progress made while in custody and the evidence presented at the hearing, the panel was satisfied that Mr Pitchfork was suitable for release."
'Immoral, wrong and dangerous'
A source close to Justice Secretary Robert Buckland said the government would take legal advice to explore the use of the "reconsideration mechanism".
The Parole Board Reconsideration Mechanism, introduced in 2019, gives people the right to ask for a decision to be looked at again if they believe it was "procedurally unfair" or "irrational".
South Leicestershire MP Alberto Costa, who had met with the Parole Board over Pitchfork's case, told the BBC he was "appalled" at the news.
"Even though some 30 years have passed, this isn't the sort of crime one can ever forget," he said.
"My constituents remember the victims, people who went to school with these victims.
"It would be immoral, wrong and frankly dangerous to release this disgraceful murderer of two children."
He added he would be lobbying Mr Buckland to block the release.
"I will work my socks off to make sure [the decision] is reconsidered and he is kept behind bars," he said.
Speaking to the BBC when Pitchfork was last denied parole, Lynda's mother Kath Eastwood said: "The Parole Board have made the right decision [and] put the families of the victims first and listened to us before the murderer.
"Let us hope this continues."
When Colin Pitchfork was given a life sentence, it came with a minimum term that he had to serve behind bars as punishment, before he could ask experts to review whether he would be safe for release on what's known as a "licence".
That's a set of controls on his movements and activities that he must abide by for the rest of his days.
If he breaks any of the 35 conditions, he can be immediately taken back to jail - and so his life sentence hangs over him forever.
Only a tiny fraction of offenders are subject to a "whole life" order, because the system acknowledges many offenders may become less dangerous as they respond to rehabilitation programmes over the years.
The judges and other experts who make up the Parole Board can only authorise a lifer's release on licence if the evidence shows that it is no longer necessary to hold the offender in prison for public protection.
The families can petition the Justice Secretary Robert Buckland to ask the Parole Board to think again - but a review would have to show that it would be irrational to release Pitchfork on the available evidence. Mr Buckland cannot overturn the decision because of political or media pressure. But Parliament can change the law. MPs will get the chance to do so when they vote on a government proposal that future premeditated child killers are considered for whole life terms when they are convicted and sentenced.
Colin Pitchfork: Two brutal murders
Colin Pitchfork, 22 at the time of the first murder, was married with two sons. He was a baker who grew up in rural Leicestershire and lived in Littlethorpe
In November 1983 he left his baby son sleeping in the back of his car and raped and strangled 15-year-old Lynda Mann in Narborough. He then drove home and put his son to bed
Three years later, less than a mile from where Lynda died, he raped and murdered Dawn Ashworth, also 15, of Enderby. The pathologist who examined her body described it as a "brutal sexual assault"
A police investigation initially led to the wrong man, a local 17-year-old who falsely confessed to one of the killings. After an unprecedented mass screening of 5,000 men using pioneering "DNA profiling" technology, Pitchfork was eventually caught. At first, Pitchfork had evaded justice by persuading a colleague to take the test for him
He pleaded guilty to both murders in September 1987 and was sentenced to life in January 1988. The judge said the killings were "particularly sadistic" and he doubted Pitchfork would ever be released
In 2009, his 30-year life tariff was reduced by two years for "exceptional progress" - a decision that was strongly criticised by the families of his victims
He was moved to an undisclosed open prison at some point prior to 8 January 2017, after his request for release
Pitchfork's parole hearing was held via video link on 22 March and included evidence from his probation office and a prison service psychologist.
The board then considered the evidence along with an examination of the "robustness" of the risk management plan before concluding its review on 25 May.
The decision to direct Pitchfork's release was published on Monday.
His release is subject to a number of licence conditions.
These include living at a designated address, taking part in probation supervision, wearing an electronic tag, taking part in lie detector tests and having to disclose what vehicles he uses and who he speaks to, with particular limits on contact with children.
He will also be subject to a curfew, have restrictions on using technology and limits on where he can go.
A spokesperson for the Ministry of Justice (MoJ) said: "We understand this will be an extremely upsetting decision for the families of Lynda Mann and Dawn Ashworth and our heartfelt sympathies remain with them.
"If Colin Pitchfork is released, he will be closely supervised by the probation service for the rest of his life and can be brought back to prison if he breaks the strict conditions he will be subject to."
Related Internet Links
The BBC is not responsible for the content of external sites.