Covid: Showaddywaddy singer describes 'brutal' Covid experience
By Samantha Noble
BBC News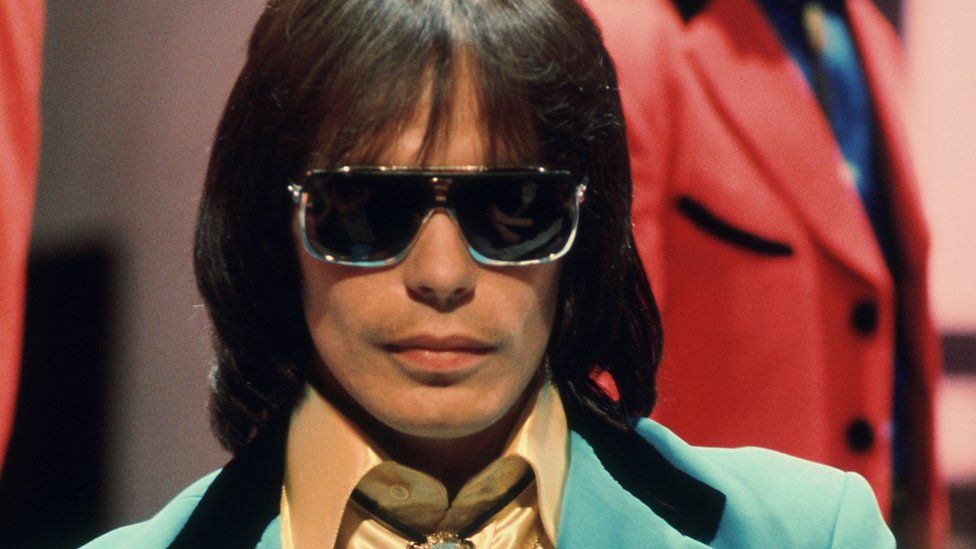 The former lead singer of Showaddywaddy has advised people to get a vaccination after his "brutal" experience with Covid-19.
Dave Bartram, from Leicester and now living in Nottinghamshire, said he tested positive on 20 January, and "for a month it has been debilitating".
He said: "It bears no relation to flu whatsoever. It is the most brutal virus I have ever experienced."
Dave Bartram, former lead singer of Showaddywaddy had first hand experience of Covid, something he doesn't ever want again. Now he's urging everyone to get their vaccination when invited to protect themselves & others. Thanks for your message Dave & best wishes #LetsBeatCovidLLR pic.twitter.com/dN0wn0PAMJ

— Leicester City CCG (@NHSLeicester) February 23, 2021
In the video, Bartram - who was part of the band famous for hits such as You Got What It Takes and Under the Moon of Love - said: "If you are sceptical, think of others. We want to get back to normality. We want to cuddle people we haven't cuddled for months on end.
"We want to go to football matches, to rock concerts, to festivals, to the pub, to restaurants and the only way to do this is by vaccination."
He said about a week after his wife Cathy tested positive, he began to feel tired and went to a test centre where he was given a positive result.
The next day, he said, he suddenly felt his legs almost go from under him.
The 68-year-old, who lives near Bingham, said: "I collapsed on the sofa and was out cold for a few hours and it was like that on a daily basis for five days."
He said he would sleep for 11 hours then go downstairs to make a cup of tea, and would be exhausted again.
He also had other symptoms like a tight chest, breathing difficulties and a "never-ending cough".
He added: "There was one night where my chest was so, so tight and I was struggling to breathe and we were close to calling for an ambulance."
Bartram said he now felt "about 90%" better.
He added he felt "blessed" both he and his wife had recovered.
The clinical commissioning group thanked the singer for his message and sent him their best wishes.
Related Internet Links
The BBC is not responsible for the content of external sites.