Covid: HMP Stocken outbreak 'behind Rutland's surge'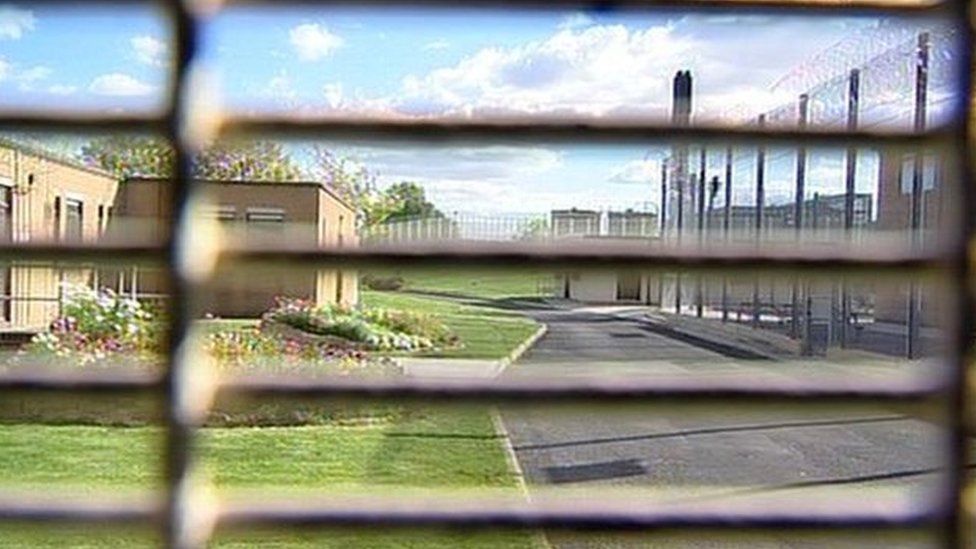 An outbreak of Covid-19 at a prison has caused England's smallest county to have the highest infection rates in the country, officials have said.
The Ministry of Justice (MoJ) confirmed cases at HMP Stocken in Rutland.
On Monday, statistics showed the county had 199 new cases in the week up to 4 February, giving it a rate per 100,000 people of 498.4.
Rutland and Melton MP Alicia Kearns said she understands "around half" of cases in the county were in the prison.
The rate in the week up to 28 January was 162.8, with 65 new infections.
The category C prison - which can hold up to 950 inmates - had been free of the virus for 11 months, according to the Prison Service.
Mike Sandys, director of public health for Leicestershire County Council and Rutland, said Rutland's small population of just under 40,000 residents meant its infection rate was more susceptible to spikes.
He said the outbreak at Stocken probably involved "tens of cases", but urged people to maintain social distancing and other preventative measures to "stop the virus spreading".
"It doesn't take so many cases, given the small size of Rutland's population, for that to make a really big difference to the rate," he said.
"There is at least some reassurance for local people - it isn't that we're seeing a massive increase in community transmission, it is contained within the prison setting."
Despite the prison outbreak Mr Sandys said infection rates in Rutland had been following a downward trend, with rates across the East Midlands "coming down steadily" in recent weeks.
Ms Kearns, the Conservative MP for the county, said she believed "around half of all cases" in Rutland were in the prison.
But she added the governor had her "full support and confidence" to get the outbreak under control.
Officials confirmed mass testing for all staff and everyone housed on four of its seven wings which are affected by the virus.
The MoJ has not confirmed how many positive cases have been identified at the prison, but said it is taking "precautionary measures" and "will continue to closely monitor the situation".
"Our priority is to limit the spread of the virus and protect the lives of those who live and work in our prisons," a statement said.
Related Internet Links
The BBC is not responsible for the content of external sites.