Ex-Leicestershire school teacher barred over pupil push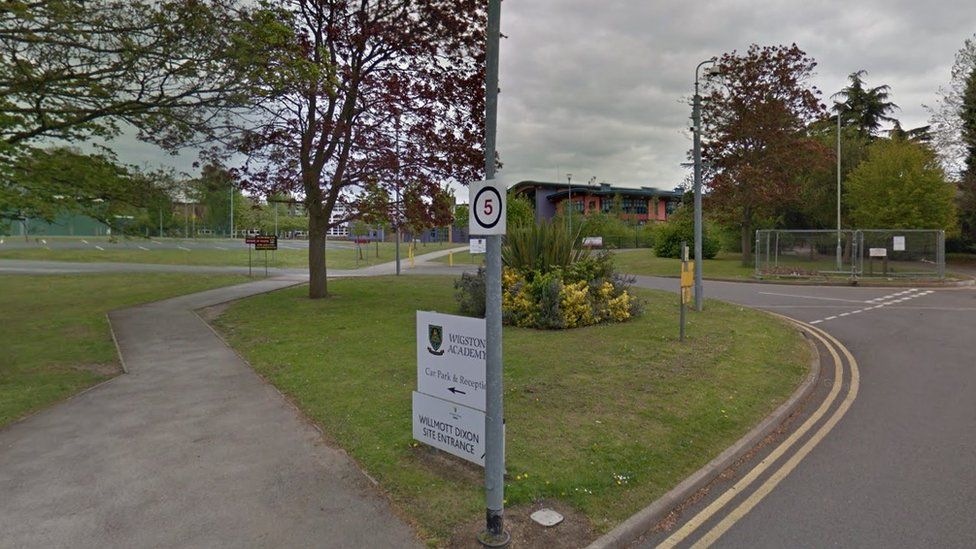 A teacher has been barred from the classroom after a pupil was injured during an argument at a school.
Simon Thatcher was a science teacher at Bushloe High School, Leicestershire, when there was an altercation with the pupil on 13 July 2016.
The panel has now ruled Mr Thatcher "fell significantly short of the standards expected of the profession".
The hearing was told there was an agreement in school the child, known as Pupil A, would not be taught by Mr Thatcher due to "previous incidents".
However Mr Thatcher and Pupil A had a confrontation in a corridor which resulted in the child being pushed and hitting their head.
While the injury was not serious, the incident left the child "very upset".
Mr Thatcher, now 43, was suspended on 23 August 2016 and resigned on 24 October 2016.
While the panel noted Mr Thatcher may have been provoked, and there was no intention of harm, he "failed to treat Pupil A with dignity or respect by aggressively pushing him".
He also "did not observe proper boundaries and failed to treat a vulnerable pupil with the care and attention required of a teacher", it concluded.
Bushloe High School has now become Wigston Academy and its executive head Mark Mitchley said: "An investigation was started immediately and Mr Thatcher subsequently suspended.
"He has now been stopped from teaching and that is the right outcome."
The prohibition order is indefinite but Mr Thatcher, who was not present at the hearing, can ask for a review after three years.
Related Internet Links
The BBC is not responsible for the content of external sites.