Appeal to find Market Harborough veteran's lost medals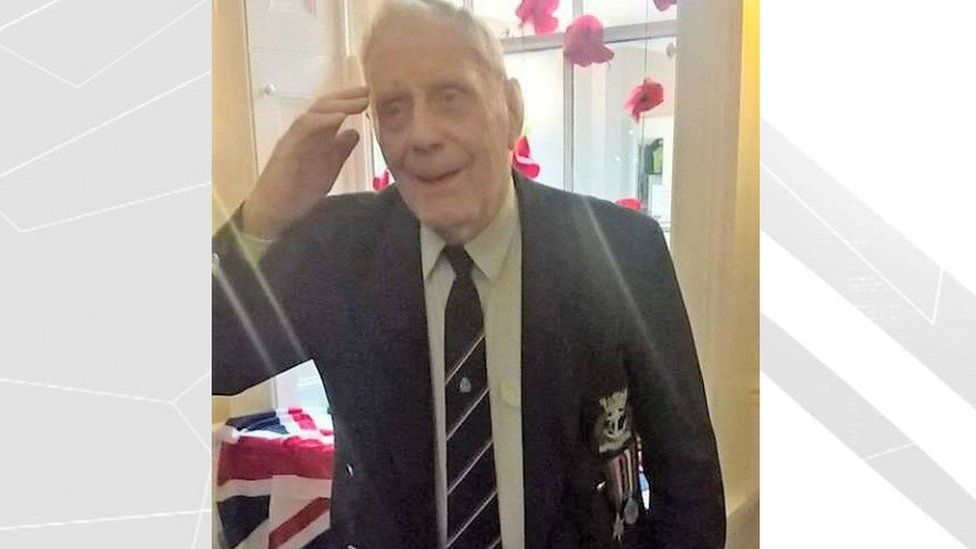 The family of a World War Two veteran has appealed for help finding his medals which fell off during a Remembrance Day service.
John Smith, 91, lost the two war medals during the service in Market Harborough, Leicestershire, on Sunday.
His daughter Susan Lonsdale said they fell off his jacket between 10:15 and 13:45 GMT in the area of Market Hall.
She said the former merchant navy seaman "always wore them proudly" at the service every year.
Ms Lonsdale, 70, said her father, who is also known as Jack and lives in Great Bowden, was "shocked and devastated" when he got home and realised the medals were missing.
"The shock on his face when he didn't see his medals on his jacket," she added.
"He keeps thinking about what he did and where he could have dropped them.
"We've retraced our steps and searched everywhere, even the flowerbeds."
Ms Lonsdale said the family would be "absolutely over the moon if we could reunite my dad with his medals".
"He would like to pass them down to his grandson and through the family," she added.
The family's appeal has been widely shared on social media.
Dave Paul posted: "Thank you for your service sir and I hope the medals are found and safely delivered back to where they belong soon."