Jack Adcock's mum calls for doctor's dismissal to stand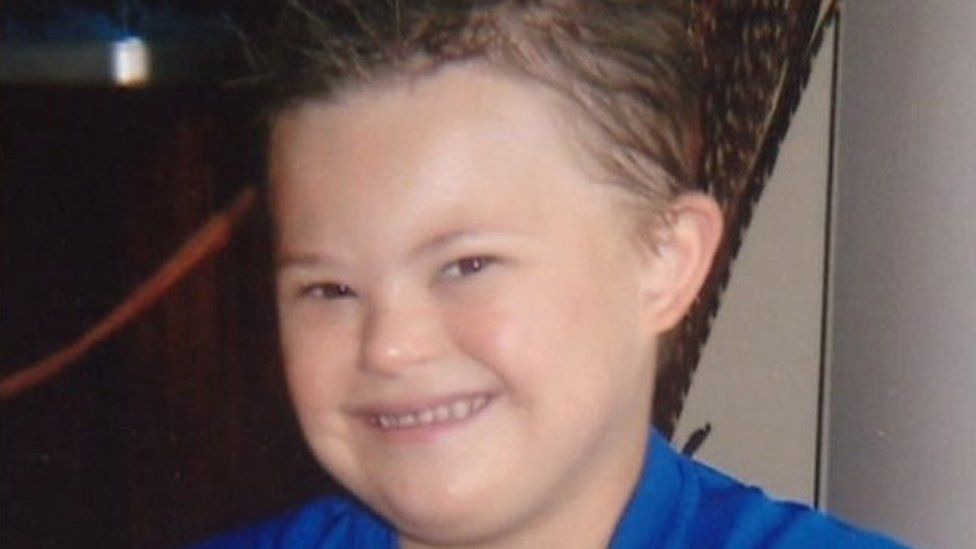 The decision to strike off a doctor over the death of six-year-old Jack Adcock should be allowed to stand, his mother has said.
Dr Hadiza Bawa-Garba is appealing her dismissal for a "catalogue" of mistakes in Jack's care in 2011.
Nicky Adcock claimed the public will lose trust in the NHS if Dr Bawa-Garba is reinstated.
Three judges at the Court of Appeal reserved judgement after hearing a day and a half of submissions.
Dr Bawa-Garba said she was "truly sorry" and "apologised wholeheartedly again to Jack's family" outside court.
Jack, who had Down's syndrome and a known heart condition, died at Leicester Royal Infirmary in 2011 after he developed sepsis.
A 2015 criminal trial ended with Dr Bawa-Garba's conviction for gross negligence manslaughter.
She was sentenced to two years in prison suspended for two years.
It heard Jack, from Glen Parva, Leicestershire, died after a "catalogue" of errors including missing signs of his fatal infection and mistakenly thinking he was under a do-not-resuscitate order.
Dr Bawa-Garba was then suspended by a disciplinary panel.
This was challenged by the GMC which won the subsequent case at the High Court, leading to the doctor being struck off.
Now that decision is being reviewed at the Court of Appeal.
Dr Bawa-Garba's legal team has been crowdfunded by medics who feel she was made a scapegoat for understaffed hospitals.
Lawyers for the General Medical Council said any other sanction undermined its rules and her manslaughter conviction.
Speaking outside court, Mrs Adcock said: "I don't think the public will trust the NHS if she is reinstated.
"I hope the decision will stand where she will still be struck off and will never be able to work in the UK again."
Dr Bawa-Garba said: "I apologise wholeheartedly again to Jack's family for my role in the events which led to his death.
"I am truly sorry for this and will live with it for the rest of my life."
Judges told the court the judgment would come "just as soon as we are able" but it may not be possible "within the next few days".
Related Internet Links
The BBC is not responsible for the content of external sites.