Leicester hospitals unveil free CT scan post-mortems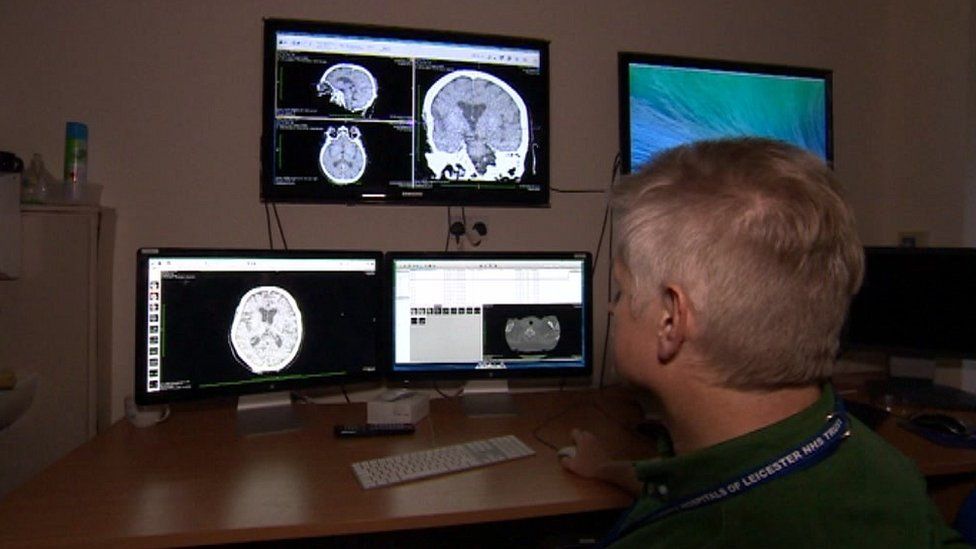 Post-mortem examinations that do not damage the body are being made freely available in a pioneering move.
Optional diagnostic scans have been trialled in the UK for years but have cost relatives hundreds of pounds and have faced technical challenges.
Leicester hospitals have now confirmed they will now use the process as the preferred option where suitable.
The team at the University of Leicester said the vast majority of the 100,000 post-mortems carried out annually in England and Wales establish a natural cause of death.
Invasive post-mortems are shunned by a number of cultures and are often distressing for the bereaved.
The university has developed a method to mark out the structure of blood vessels - a vital element in diagnosing the most common causes of natural death.
Dr Angus McGregor, from University Hospitals of Leicester, said: "We have worked hard with the coroner to bring this system to fruition and offer it to families.
"I think it's highly likely that over the next months and years that CT scanning will become a routine part of this service."
Bruno Morgan, professor of radiology at Leicester Royal Infirmary, said: "Other parts of the country have a shortage of pathologists, others a shortage of CT scanners.
"In Leicester we are fortunate we have managed to make both available without affecting patient management."
Related Internet Links
The BBC is not responsible for the content of external sites.