Alice Ruggles murder: Further inquiry into stalking death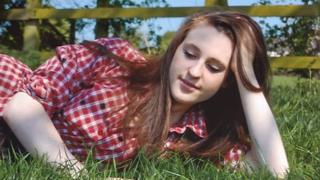 A fresh investigation has been ordered into the police handling of the murder of a woman by her stalker ex-boyfriend.
Alice Ruggles, 24, was killed by Trimaan "Harry" Dhillon, who broke into her flat in Gateshead in October 2016 and cut her throat.
Northumbria Police had investigated the handling of the case and found "conduct matters" of concern.
Now the Independent Police Complaints Commission (IPCC) has confirmed it is to carry out its own investigation.
Dhillon, who was a serving soldier, was jailed for life after being convicted of the murder in April.
His trial at Newcastle Crown Court heard he "bombarded" Alice with text messages and phone calls, gave her unwanted gifts, contacted her friends and family and threatened to kill himself.
Miss Ruggles had complained to police about Dhillon's behaviour and after she was murdered the force referred itself to the IPCC.
Northumbria Police carried out a local investigation, which did not find evidence of misconduct.
But a domestic homicide review, also carried out by the force, found "potential conduct matters".
'Tragic case'
The IPCC said it would be investigating the force's response following Miss Ruggles' initial call regarding stalking and harassment.
A spokesman said: "Though rare, there are occasions when, following a local investigation, we feel a matter requires further consideration and it would be appropriate to investigate this independently.
"We recognise that our investigation re-opens this most tragic case.
"We have discussed our investigation with Alice's family, and our thoughts are with them as we carry out our work."